Inspired by the New Testament church in Acts 2:42-47, House Church is a gathering in people's homes, where we:
Encounter God Together (worship & pray)
Experience Community (eat, share & discuss)
Interested in joining?
Email the House Church to let them know.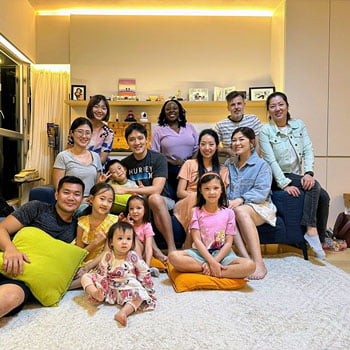 FEATURED HOUSE CHURCH
We are amazed how the Holy Spirit can bridge our differences (age, culture, gender, race), and bring genuine love, unity and fun to our group. Our aim as a house church is to experience and encounter God together!