さて、使徒たちの手によって、多くのしるしと不思議が人々の間で行なわれた。みなは心を一つにしてソロモンの回廊にいた。
And through the hands of the apostles many signs and wonders were done among the people. And they were all with one accord in Solomon's Porch.
 使徒の働き 5:12 ( Acts 5:12)
---
ソロモンズ ポーチへようこそ!私たちは、国内、アジア、そして、ニューヨークに拠点をもつ国際教会です。ソロモンズ ポーチ東京は2020年3月に東京で新しく設立されました。ソロモンズ ポーチ東京では、さまざまな国籍の方々が集って礼拝を行っております。
どなたでも大歓迎です。ぜひ一度教会にいらしてみませんか?みなさまとお会い出来るのを楽しみにしております。
Welcome to Solomon's Porch Tokyo!   
Solomon's Porch is an international church having churches planted in Asia and New York.   In March 2020, SP Tokyo was planted in Tokyo to reach out to people of all nations in Japan.   Come and join us in Tokyo.  We would love to connect with you.
---
ビジョン Our Vision
多くの人々が神様に出会うことができる教会
忠実な出会い Allegiance encounter
ミッション Our Mission 
to know Him, to be like Him, to make Him known
神様を知り(To know Him)
イエス・キリストと親しい間柄となりご聖霊のとりなしにより父なる神様を知ること
To have an intimate relationship with Jesus Christ and experience Father God through the ministry of the Holy Spirit.
神様に似たものとされ(To be like Him)
イエス・キリストの弟子とされ、イエス・キリストに似たものとされる
To be disciples of Jesus Christ and transformed to be like Jesus Christ.
神様を知らせる(To make Him known)
コミュニティとして地域に、また世界各国にイエス・キリストの福音を届ける
To gather as a community to reach out to the world, locally and globally, with the Gospel of Jesus Christ.
---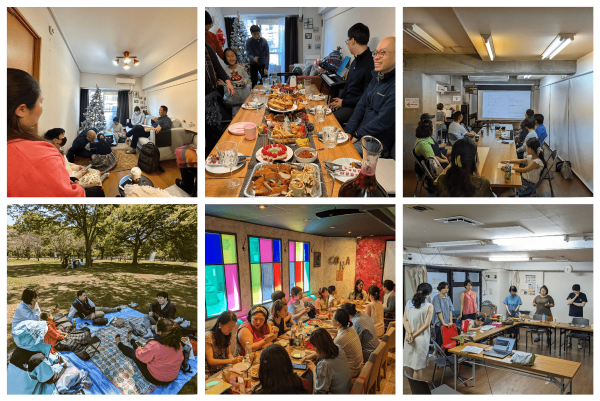 チーム Our Team
イ・ジュンミン & ハン ・ハンヒョンジン
Jungmin Lee and Hyunjin Han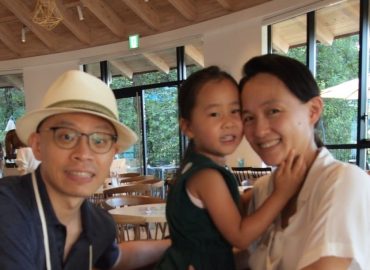 ---
ローケーション Location
〒179-0072 東京都練馬区光が丘2-10-1
---
教会の活動 Ministry
賛美礼拝 Sunday Service
毎週日曜日10:30am Sundays @ 10:30am
SPキッズプログラム SPKIDS (年齢 1-12歳)
ディサイプルシップ 訓練コース Discipleship Course
Growing in Christ (キリストにある成長)
祈り会 Prayer
ズーム(zoom)を通しての夜の祈り会、毎週水曜日9:00pm
Evening Prayer: Wednesday @ 9:00pm on Zoom
---
Contact Us
Contact Person: Jungmin
E-mail: [email protected]